Associate Professor
Tel.: 2681050453
email:  kokkonis@uoi.gr
Scientific field: Modern Greek music with emphasis on the relationship between art music and popular music traditions.
Courses: «Art» popular music (entechno laïko), Musical geography of Greece, New trends in popular music, Music analysis Ι: Demotic (Folk) music traditions, Harmonization in popular music, Rhythmic training II, Balkan musical traditions, Jazz harmony.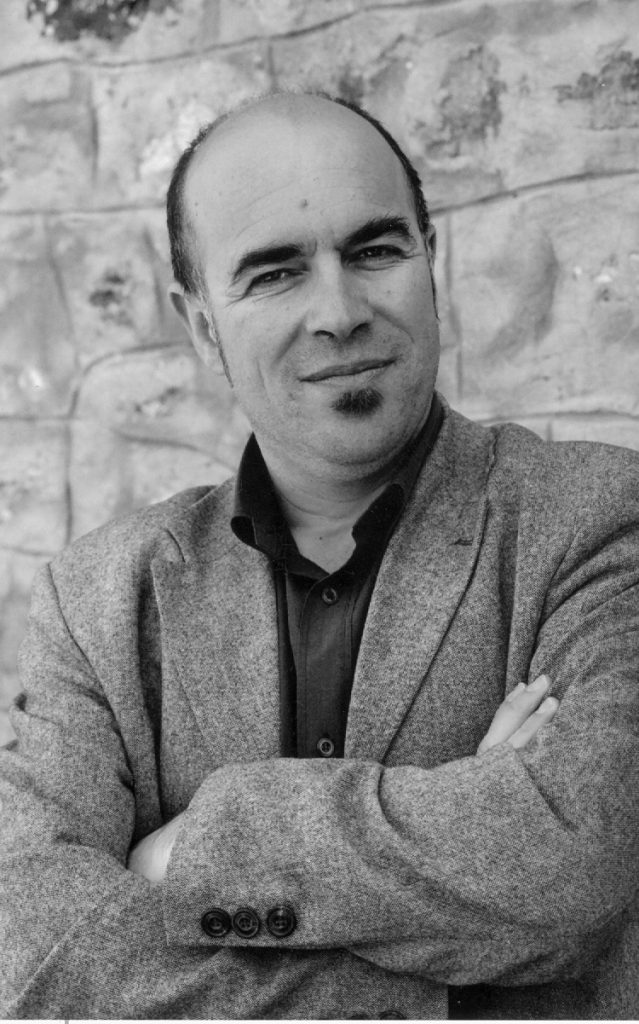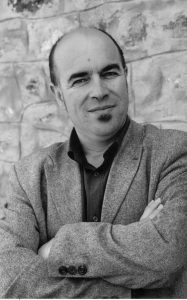 George (Yorgos) Kokkonis studied in Paris composition (École Normale), jazz composition-orchestration (CIM) and mostly musicology at Paris VIII University, focusing on greek music (art and popular). In 1997 he received, a Master (DEA) from Paris VIII University, («The tonal period of the composer Y.A. Papaioannou») and in 2006 at the same university a PHD («The issue of greekness in Greek art music»).
From 1987 to 1990 he worked in Paris at the Bibliothèque Publique d'Information (Centre National d'Art et de Culture "Georges Pompidou") and at the Bibliothèque Nationale de France. In 1991 assumed the position of musicologists-Librarian in the Library of IRCAM – CNRS in Paris and remained in that position until late 1993 when he returned to Greece. In 1998, he was the principal coordinator of the foundation of the Department of Traditional Music, TEI of Epirus (Arta) and the Department of Technology of Musical Instruments, TEI of Ionian Islands (Lixouri). Since 2002 he is a permanent staff member at the Department of Traditional Music head of the Music Documentation Laboratory and «Greek Music Archives».
Since the beginning of his research activity is involved in several scientific conferences in Greece and abroad, and regularly publishes articles and studies on art and popular musical traditions of Greece.
Selected publications:
Books:
Kokkonis G. (ed.), Music from Thessaly, Athens: Foundation of the Hellenic Parliament 2022, forthcoming (in greek)
G. Kokkonis, S. Koziou (ed). Urban Popular Music. Karditsa: Centre for Historical & Folklore Research "APOLLON" of Karditsa, Department of Music Studies, University of Ioannina, Karditsa 2019 (in greek)
Kokkonis G., From mouth to mouth. The recording of 1969 (Music from Epanomi), Epanomi-Thessaloniki: Ktima Gerovassiliou, 2019 (in greek)
Kokkonis G., Popular musical traditions, Athens: Fagottobooks 2017 (in greek)
Kokkonis G. (ed.), Music from Epirus, Athens: Foundation of the Hellenic Parliament 2008 (in greek)
Kokkonis G., La question de la grécité dans la musique néohellénique, Paris: De Boccard 2008
Kokkonis G. (ed.), Création musicale et nationalismes dans le Sud-Est européen (Études Balkaniques No 13), Paris: De Boccard 2007
Book Chapters:
«À la recherche des musiques populaires en Grèce» in C. Corbier, V. Mavroidakou-Castellana, P. Anagnostou (eds.), Visions, Paris 2021, σ. 78-91
«Popular, Greekness and 'art' modern Greek music: Six Folk Paintings' of Manos Hadjidakis» in Kostas Chardas, Petros Vouvaris, et all (ed.), Influences and Interactions, Proceedings of the 8th interdisciplinary congress under the auspices of the Greek Musicological Society (Athens, 25-27 November 2016), Thessaloniki: Greek Musicological Society 2019, pp. 654-667 (in greek)
«Music censorship in Greece. First Approach», in Penelope Petsini, Dimitris Christopoulos (ed.), Dictionary of Censorship in Greece. Athens: Kastaniotis 2018, pp. 134-145 (in greek)
«L'altérité amadouée. Louis Albert Bourgault-Ducoudray et la chanson populaire grecque», in Fascinantes étrangetés. La découverte de l'altérité musicale en Europe au XIXe siècle, L'Harmattan, Paris: 2014
«La création musicale savante et les collections des chants populaires en Grèce : découverte ou invention ?», in Musique et globalisation : Une approche critique, Delatour (Collection Filigrane), Paris: 2012
«La sérialité dans les traditions musicales orales», in L'homme et son environnement dans le Sud-Est européen, Éditions de l'Association Pierre Belon , Paris: 2011
Skoulios M., Kokkonis G., «Théories et pratiques modales de l'Orient: un itinéraire», in Ayari M. (éd.) De la théorie à l'art de l'improvisation – Vol. 1, Delatour, Paris: 2005
"The 'tonal' work of Y. A. Papaioannou" in Y. A. Papaioannou, the composer, the teacher. Search and avant-garde, Exhibition Catalogue, Benaki Museum, Athens: 2004 (in greek)
"The music of Ioannina" in Ioannina Historical Τestimony (CDROM), University of Ioannina – Holy Cathedral of Ioannina, Ioannina: 2002 (in greek)
Journal articles:
« Les chants cleftiques et Samuel Baud-Bovy » Bulletin de correspondance Hellénique moderne et contemporain (BCH), Athènes (forthcoming 2022)
« Manolis Angélopoulos et les frontières du laiko », Études Tsiganes, No 54-55, Paris, 2015, p. 76-95
"The first Symphony of Y. A. Papaioannou", in Journal of The Benaki Museum, t. 2, Athens: 2002 (in greek)
2002-2018: Editor and booklet texts of 10 cd's about the music of the Greek region of Zagori-Epirus
1998-2010: Editor of several works of the Greek composer Y.A. Papaioannou, (Benaki Archives – Philippos Nakas publications, Athens)