Associate Professor
Tel.: 2681050194
email:  theodosiou@uoi.gr
Scientific field: Social Anthropology and Performance Studies.
Courses: Anthropology of Music, Entertainment Cultures, Fieldwork Seminar, Youth Music Cultures, Performance: Theory and ethnography.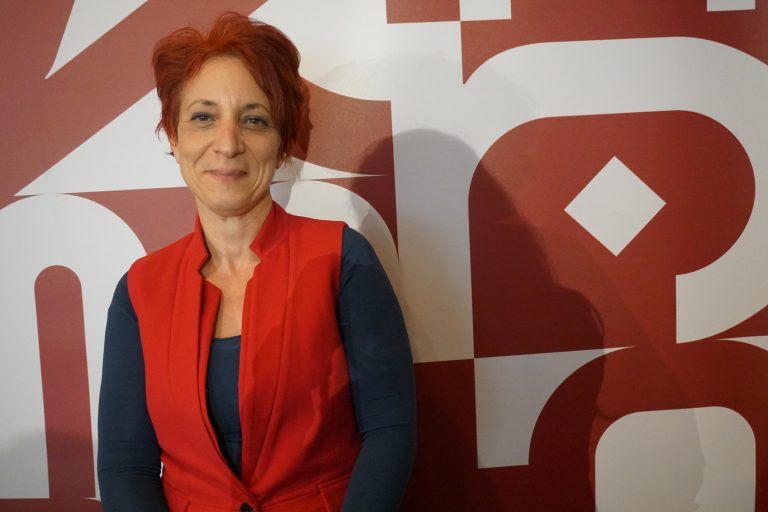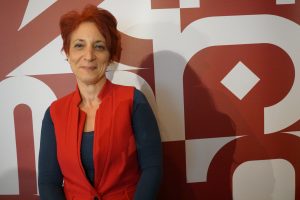 Aspasia (Sissie) Theodosiou studied Philosophy at the University of Ioannina and Mass Media and Communication at the University of Athens. She gained her MA and PhD in Social Anthropology from the University of Manchester. She has taught at the Department of Social Anthropology (University of Manchester), the Department of Cultural Heritage Management & New Technologies (University of Patras), the Hellenic Open University (School of Humanities, 2007- today) and the Department of Traditional Music (TEI of Epirus).
During the period 2009-2013 she was an MC member of the international research network "Remaking eastern borders in Europe: a network exploring social, moral and material relocations of Europe's eastern peripheries" (COST Action ISO 803). Between 2016-2021 she also participated in the project "Crosslocations" (ERC Advanced Grant) of the University of Helsinki. Her research affiliations include also the Department of Social Anthropology (University of Manchester), the School of Social Sciences (University of Helsinki), the Daissy research team (HOU) and the Department of Sociology and Anthropology of Ben Gurion University.
She has conducted long term field research with musicians in Epirus, and more specifically with Gypsy/Roma musicians on the Greek –Albanian border (NW Greece) where she focused on issues related to musical performances and practices, the politics of place/location and culture, ethnic and national identities, the politics of tradition, borders, as well as questions related to embodiment. In her other ethnographic research projects she has been concerned with communities of practice and learning practices in technologically enhanced environments, as well as with the interconnections between national sovereignty and border-ness in cyberspace, and the implications of recent economic recession on social cohesion in Greece. More recently she has been interested in the issue of artistic labour, the politics of culture and affect around popular music, fan cultures, cultural racism and legacies of national purity. Her theoretical perspective includes questions related to the pertinence of post-colonial critique for Romani Studies, as well as for the understanding of Mizrahi subjectivities in the israeli State.  Her two current ethnographic projects focus on politics and practices related to Greek popular music in contemporary Israel and affective artistic labour among popular female musicians/singers.
Recent publications:
Theodosiou, A and E. Myrivili (eds.) (forthcoming 2022). Performance Studies Reader. Athens: Nisos (in Greek)
Τheodosiou, A. (ed.) (2021). "Roma Popular Music in Europe". Etudes Tsiganes, Special Issue 70-71
Theodosiou, A. and E. Kallimopoulou (eds) (2020). Music Communities in 21st c. Greece: Sonic glances in the field. Athens: Pedio. (In Greek)
Theodosiou, A. and E. Papadaki (eds) (2018). Cultural Industries and Technoculture: Practices and Challenges. Athens: Nisos (in Greek)
Theodosiou, A. (2021) "Introduction", in Τheodosiou, A. (ed) "Roma Popular Music in Europe". Etudes Tsiganes, Special Issue 70-71
Theodosiou, A., O. Gazit, V. Yiakoumaki  (co-authors) (forthcoming, 2022).  "Glykeria's Shabechi Yerushalay'im and the shaping of a new Israeli legend", στο Popular Music of the Greek World.  Athens: British School at Athens.
Theodosiou, A. and E. Kallimopoulou. (2020). "Introduction", in Theodosiou, A. & E. Kallimopoulou (eds.) Music Communities in 21st c. Greece: Sonic glances in the field, 13-65. Athens: Pedio. (In Greek)
Theodosiou, A. and E. Kallimopoulou. (2020). "Music workshops, participatory music tourism and transnational communities of practice", in Theodosiou, A. & E. Kallimopoulou (eds.) Music Communities in 21st c. Greece: Sonic glances in the field, 99-132. Athens: Pedio. (In Greek)
Theodosiou Α. (2020).  "Political economy of affect and Mizrahi appropriations of Greek music in contemporary Israel" in Tsibiridou, F. (ed) Ethnography and Everyday life in Our (Middle) East.  Athens: Kritiki (in Greek)
Τheodosiou. A and M. Zafiropoulou. (2020). "Chancellor Merkel's Visits to Greece and the 2015 Referendum: shifting blaming patterns in readers' online comments", in Katsikas, D. (ed) Public Discourses and Attitudes in Greece During the Crisis: Framing the role of the EU, Germany and National Governments, pp. 102-129. London: Routledge
Theodosiou, A. (2019). "Gypsy Popular Music, Popular Gypsy Musicians and the Political Economy of Affect in Contemporary Greece", in Tragaki, D., (επιμ.) Made in Greece: Popular Music in Greece. London: Routledge