Associate Professor
Tel.: 2681050278
email: ramou@uoi.gr
Scientific field: Piano – Art Music
Courses: Piano, Western avant-garde music .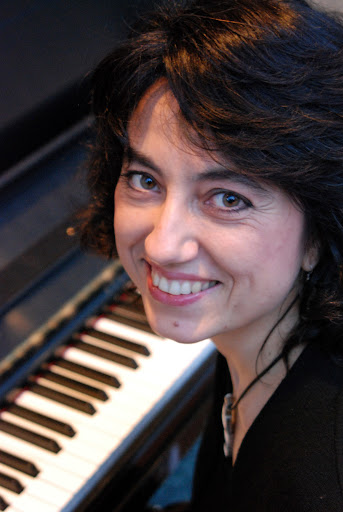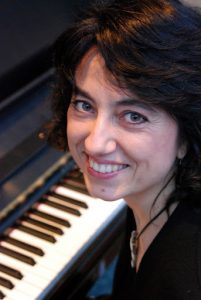 Lorenda Ramou is a pianist, musicologist and concert curator, with special interest in contemporary music and works by Greek composers. Reviews praised her "great creativity" and "very substantial" contribution in the Greek music scene, as well as her playing: "full of verve (Gramophone)", "admirable" (International Record Review), "with straightforward energy and authority (American Record Guide)". Her performances include solo and chamber music recitals at Concertgebouw Hall (Amsterdam), Cité de la Musique and Hôtel des Invalides (Paris), Haute École de Musique (Genève), Düsseldorf Tonhalle, Munich Hochschule, the Athens Concert Hall, Onassis Cultural Centre (Athens), Coimbra Festival (Portugal), Institut français (Spain, Greece) a.o.  She has toured in the USA sponsored by Gaudeamus Foundation and in Chile, representing Greece in the celebrations of the Chilean Independency Bicentenary. Her recital programs are often related to music theatre, performance art, poetry and painting.
She has collaborated with composers George Crumb, Mauricio Kagel, Maurice Ohana, Frederic Rzewski, French writer Pascal Quignard and Greek visual and performance artist Leda Papakonstantinou. Next to her concert activities, Lorenda is a dedicated researcher, piano and chamber music teacher. She has extensively worked on Berlin interwar piano performance and the piano works of Nikos Skalkottas for her PhD (awarded summa cum laude in 2017 from Conservatoire de Paris and Sorbonne Université, under the direction of Danièle Pistone and Alain Mabit). Ηer recording "Berlin – Athens Nikos Skalkottas Piano Works" (BIS) was awarded the Recording Prize of the Union of Greek Theatre and Music Critics. She has dedicated publications, conference papers and recordings to  Dimitris Dragatakis, Konstantia Gourzi, Yiannis Ioannidis, Dimitris Terzakis and Alexandros Markeas and has participated in colloquia at the Universities of Oxford, de Monfort, Leuven, Athens, Schoenberg Center, Conservatoire de Paris, Conservatoire de Lyon a.o.
She is Associate Professor of Piano at University of Ioannina; she is teaching a special course on 20th-21st piano repertoire at the Athens Conservatoire and is a collaborator of the Piano Pedagogy course, delivered by the Center of Continuous Education of Ionian University. As Project Manager at Onassis Stegi, Athens, she has curatorial and educational responsibilities in Stegi's yearly collaborations with Panteion University (University of Political and Social Sciences) and the Athens Conservatoire. She has given masterclasses on piano and chamber music repertoire (Haute École de Musique, Genève, Hochschule für Musik, München, University of Virginia a.o.)
Lorenda holds a piano diploma from the Athens National Conservatoire and CRR Boulogne-Billancourt, a piano teaching diploma from the Paris Conservatoire (CNSMDP) and an MA in Performance Studies with distinction from City University and Guildhall School in London. As a mid-career Fulbright fellow, she has studied American piano repertoire at New England Conservatory in Boston. Among her teachers were Tonis Georgiou, Luis-Claude Thirion, Claude Helffer, Marie-Françoise Bucquet, Denis Pascal, André Gorog and Steve Drury. She has attended master classes with Pierre-Laurent Aimard, Pierre Boulez, David Robertson and Ensemble intercontemporain (Centre Acanthes, Académie du XXe siècle), Dimitri Bashkirov, Jean-Claude Pennetier and Catherine Collard. She has been member of the Hellenic Ensemble for contemporary music, as well as co-founder and member of the contemporary music ensemble Palmós (Netherlands-Greece).  Her studies and activities have been supported by the French Government and the French Ministry of Culture, the British Council, Center of Hellenic Studies at Harvard University, Leventis and Meyer Foundations, the Academy of Athens and the Greek State Scholarships Institution for her post-doctoral research at the National and Kapodistrian University of Athens.