Assistant Professor
Tel.: 2681050296
email:  iskoulid@uoi.gr
Scientific field: Modern and Contemporary Balkan History: Western Balkans, 19th-20th cent.
Courses: Modern and Contemporary Mediterranean History, Modern Balkan History, "Otherness" in Greece and the Balkans, Local History and Music, Historical Archives and Sources.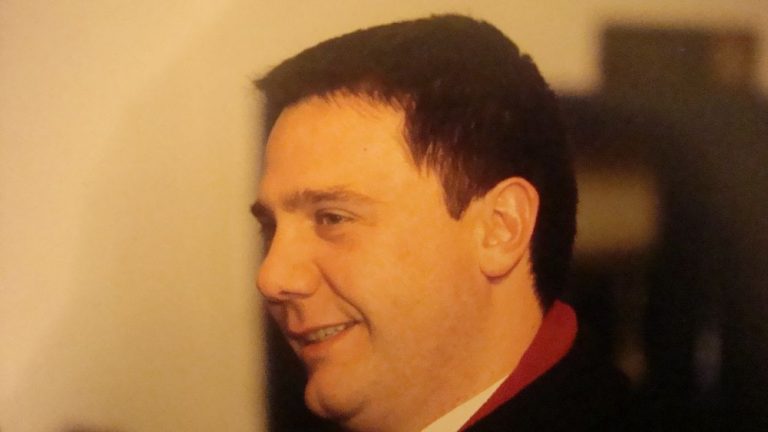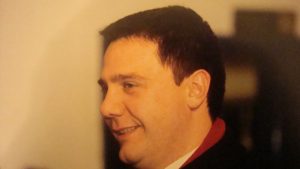 He has taught modern Albanian history at the Department of Political Science and History, Panteion University (Athens) and modern Balkan history in the spring term at the Program of European Studies of the University of Washington (courses taken place at the University of Ioannina). He gave a series of lectures in Universities in U.S.A. (Yale, Columbia, Washington) related to Greek-Albanian Relations in 2005. He was an Assistant Professor of Modern History at the Department of Traditional Music, Epirus Institute of Technology (2008-2018), where he was the Head of the Department (2008-2013). Also, from 2013 to 2017 he has taught modern Balkan history at the Department of History and Archaeology, Aristotle University of Thessaloniki (spring term). Since January 2019 he is an Assistant Professor of Modern and Contemporary Balkan History (specialized in Western Balkans, 19th-20th centuries) at the Department of Music Studies, University of Ioannina and Director of the Laboratory for the Study of Balkan and Ottoman Music, History and Cultures. He is, also, a member of the teaching staff of the Hellenic Open University in the postgraduate program of "Public History".
He is member of the Board of the Institute of Ionian and Adriatic Studies. He is member of the following scientific societies: Minority Groups Research Centre (KEMO), Mnemon, Civil Wars Study Group (CWSG), Association of Epirotic Studies (EHM), Friends of ASKI.
He works mainly on topics related to Modern and Contemporary Balkan History, especially the Cold War Era, region conflicts and Greek-Albanian Relations during the Age of Nationalism, localities, and minorities in the "Western Balkans".
He was a member of the research group financed and honoured by "John S. Latsis Public Benefit Foundation" for the research about the "Greek minority in Albania: Education and demographic mobility in Albania and Greece", 2009. He was a main researcher in the Thales Project "Greece from the Second World War to the Cold War. International Relations and Domestic Developments" (University of Macedonia) and in "Myth and Legends in the Contemporary Western Balkans", Creative Europe: SCUB Some Call us Balkans (2021).
Some recent publications:
(επιμέλεια τόμου με Νίκο Μαραντζίδη), Ελλάδα και Αλβανία στον Ψυχρό πόλεμο. Πολιτικές, Ιδεολογίες, Νοοτροπίες, Αθήνα, Αλεξάνδρεια, 2021.
"Greek Perceptions of Montenegro, 19th-Early 20th Centuries: Narratives of Intrabalkanisms", Sanja Suljagic (ur.), Politicka istorija Slovena izmedju mita i stvarnosti, Zbornik naucnih radova sa medjunarodne konferencije u Beogradu, 15. novembar, 2019, Beograd, Institut za politicke studije, 2019, str. 353-363.
Από την αυτοκρατορία στα εθνικά κράτη: πολιτική και γεωγραφία στα Βαλκάνια το 19ο αιώνα, Ιστορικογεωγραφικά 16-17 (2018) 77-91.
(επιμέλεια τόμου), Narda/ Οθωμανική Άρτα. Η μετάβαση από την οθωμανική περίοδο στην ελληνική πόλη, Σκουφάς ΙΖ/106 (2016).
""Intra – Balkanism": The Discourse for the "Other" among the Balkan Peoples. Aspects of the Greek Discourse towards the Albanians in the late 19th century" in Stamatopoulos Dimitris (ed), Balkan Nationalism(s) and the Ottoman Empire, Volume 1, Istanbul 2015, Isis, pp. 275-288.